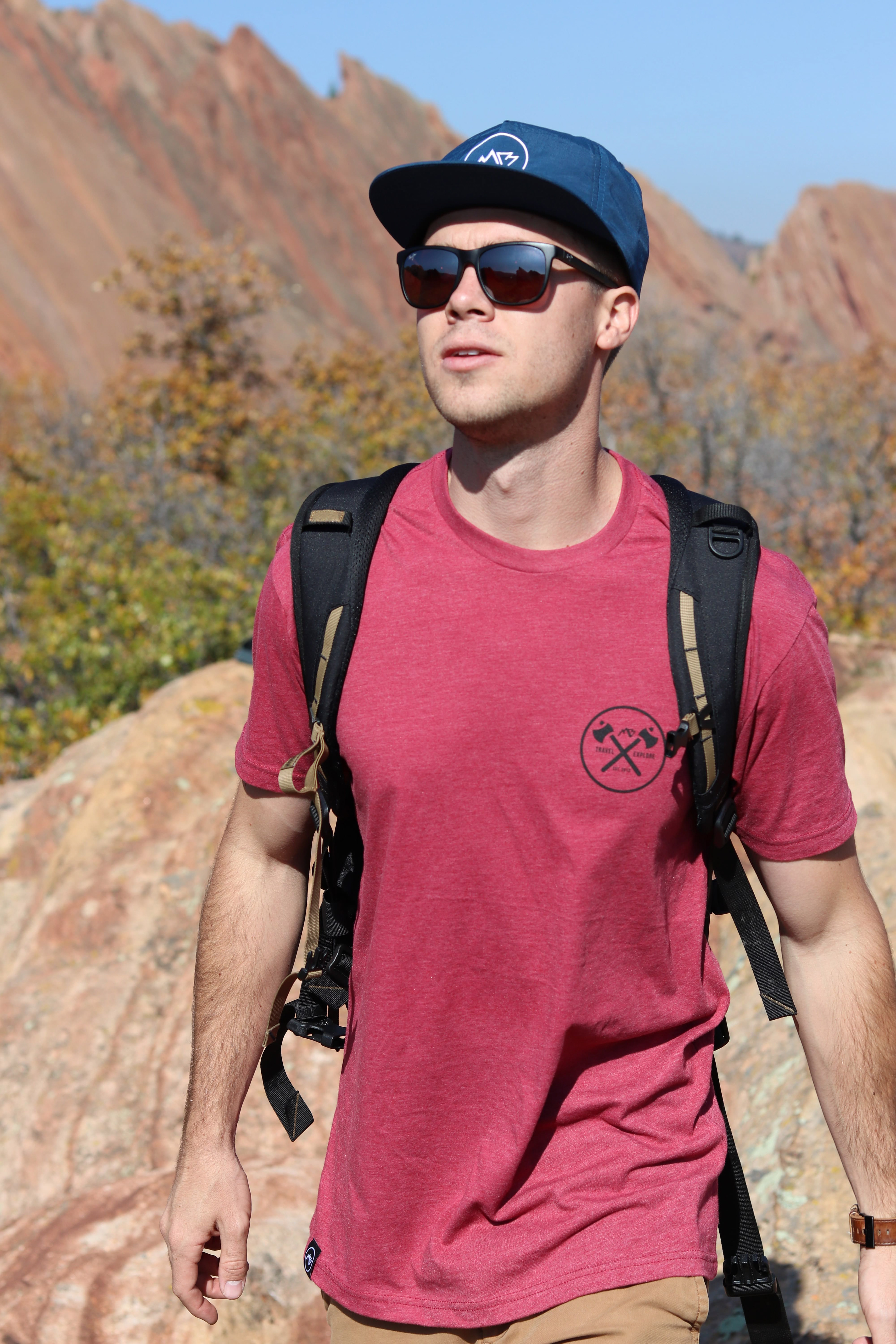 I want my career to supplement my lifestyle and vice versa. Achieving a healthy work-life balance is my goal because I believe it is just as important to create experiences outside of your career as it is within it. It's a dynamic relationship, which is necessary to develop. My life experiences motivate me and influence my quality of work. I constantly educate myself to grow my knowledge base expanding my career and opportunities. Why not learn new skills, try new things, meet new people, experience new adventures, see new places in this world? The best life you can live is the one that creates continuous experiences that fill your soul with happiness.
I am a skilled marketer and designer seeking employment at a progressive creative company. I have a broad and versatile set of abilities that I am eager to apply while growing and learning new skills. I am excited about the possibility to grow my skill set and further my career path in graphic design and customer experience based marketing.

My knowledge of the marketing industry has developed throughout my years of content creation, photography, videography, and graphic design. I am infatuated with customer experience and use h2h (human to human) connection to build peak moments for customers. My expertise and skills continue to grow as I experience new things, collaborate, and travel the world. The more I explore, the more I am influenced to create meaning and purpose through my work.
Yachana Lodge and Foundation:
While I was adventuring throughout Ecuador, my travels took me down into the Amazon region where I had the opportunity to meet some incredible people making an impact on their community. While I was there, I stayed at a very remote lodge in the middle of the rainforest. The lodge is called Yachana and they donate a majority of their proceeds to building a foundation for education. During my stay, I learned more about Yachana's mission and how much they are doing to help local kids gain a better education. Kids in Ecuador, especially in the Amazon region are lucky if they make it through high school. Most kids in the region never have opportunities to gain higher education, nor understand its importance. Yachana has developed programs focused around STEM (science, technology, engineering, and math) to provide real life applications and teach kids important skills. They are continuing to build and expand facilities and offer camps for kids in Ecuador to come gain a STEM education. I knew I wanted to do something to help their cause and grow their foundation. I offered to volunteer my expertise and I am currently working with them to rebuild their website and develop their social media. I have also had the incredible experience to utilize their Google Ads Grant to create ad campaigns to gain more visitors both for the lodge and for their educational programs for kids. So far, it has been an incredible experience and my Spanish is improving as well.
The DiFiore Center is a nonprofit organization focused on preserving human connection through all things art. I first met the incredible people at The Difiore Center when I was looking for a life model to pose for a campaign I was directing. Not an easy thing to find a model in St. George, Utah willing to be apart of my project. I was fortunate enough to meet people willing to help me on not only one project, but several projects afterwards. In 2017, I was asked to be apart of The Board of Directors to provide my expertise in marketing and design and I happily agreed. I spent my term helping improve their websites, build out their social media strategies, and provide insight into the millennial age of digital communication. I feel honored to be The Board of Directors and will forever appreciate them. 
I graduated from Colorado Mesa University with my Bachelors of Business Administration in 2015. I have a dual major in Business Marketing and Business Management.
Now in my mid 20's, I continue to explore and pursue my passion for outdoor recreation. I have been fortunate enough to travel to some incredible parts of the world, but hope to explore more every chance I get. I enjoy seeing new landscapes, eating new food, and immersing myself in different cultures. The activity I enjoy the most is mountain biking. Last October (2018) I gathered a group of friends and family together to compete The Whole Enchilada located in Moab, Utah. It has been on my bucket list for the past six years and it was an incredible accomplishment. Now, I have turned my attention to completing The Colorado Trail on bike over the course of the summer and fall of 2019.