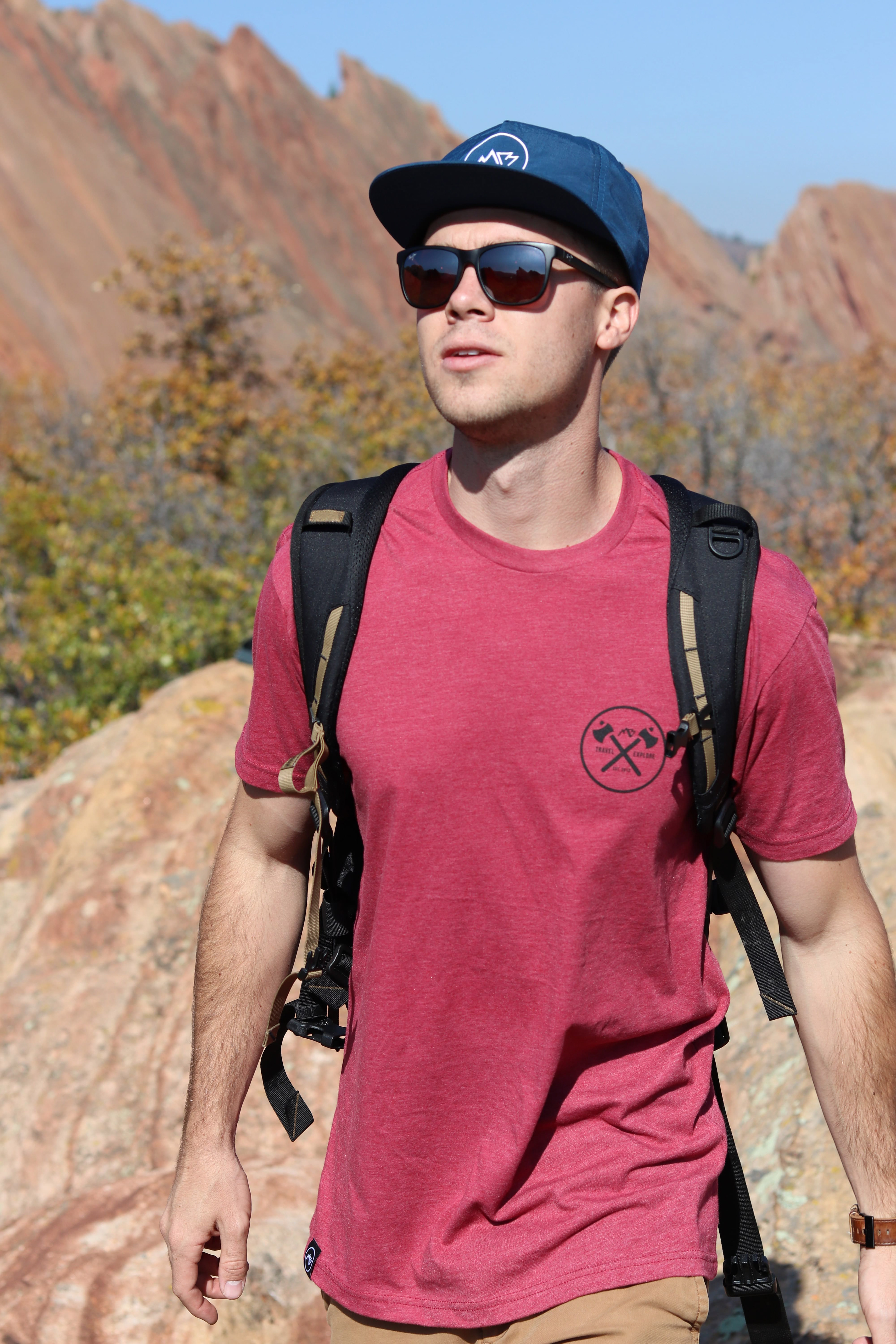 I was born in Vail, Colorado and had the incredible experience of growing up on a ranch in Edwards, Colorado. It was surrounded by vast mountains and untouched wilderness. During the summer months, we would lease out the land for grazing sheep, which would be sent to market every fall. During the long winter months, the landscape would change into a white coated wonderland. We would ski, snowshoe, sled, and elk would travel down off the hillsides and eat hay with our horses. Ranch life was hard work, but I was lucky enough to be immersed in the outdoors and from a very young age developed a passion for adventure.

My father moved to Colorado to become a ranch manager in his 30's and taught me everything I know about the outdoors. He introduced me backpacking, camping, hiking, skiing, and mountain biking. He showed me how to live off the land, forage for wild mushrooms, and survive in the wilderness.
Now in my mid 20's, I continue to explore and pursue my passion for outdoor recreation. 
I graduated from Colorado Mesa University with my Bachelors of Business Administration in 2015. I have a dual major in Business Marketing and Business Management.
I am a skilled marketer and designer seeking employment at a progressive creative company. I have a broad and versatile set of abilities that I am eager to apply while growing and learning new skills. I am excited about the possibility to grow my skill set and further my career path in graphic design and customer experience based marketing.

My knowledge of the marketing industry has developed throughout my years of content creation, photography, videography, and graphic design. I am infatuated with customer experience and using h2h (human to human) connection to build peak moments for customers. My expertise and skills continue to grow as I experience new things, collaborate, and travel the world. The more I explore, the more I am influenced to create meaning and purpose through my work.